Opting for a chemical-free beauty routine does have benefits. It's safe, effective and cheaper versus those that have been processed too much. Meet one of the most recent beauty discoveries: Argan Oil.
Argan oil is a special ingredient in shampoos, body creams, facial masks and most of today's products, which you may have heard mentioned in some of today's beauty ads on TV.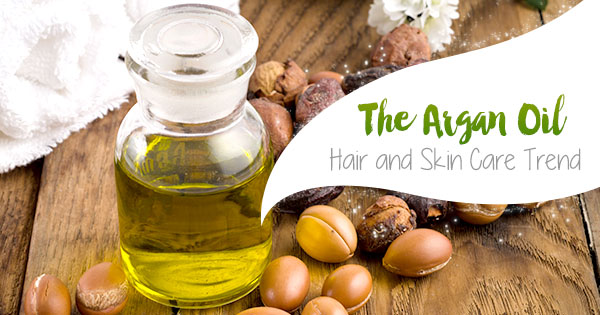 Some skin experts call it "Nature's best-kept secret" and "liquid gold". But what is it that makes this oil so special? A cut above other natural oils we've considered for our complexion? Before adjusting your hair and skin care regimen to include Argan Oil, it's always best to do some research and to try and understand what this oil does to your skin. Where does Argan oil come from and what makes it effective?
WHERE ARGAN OIL COMES FROM
Found in the Argan Forest in Morocco and produced from kernels inside the Argan nut, Argan oil was traditionally used by natives as a dietary supplement, a topical ointment for healing wounds and rash relief, as well as nourishment for skin and hair. Later on and as the world learned and discovered the wonder oil, Argan oil was used to treat and ease skin infection and bug bites.
Today, Argan oil is best known for its natural, nourishing benefits as a moisturizer and a topical anti-inflammatory.
WHY ARGAN OIL WORKS
The secret behind Argan oil lies in its makeup. Argan oil has a potent pack of vitamins and antioxidants that makes it an incredible conditioning and anti-aging agent. This includes Vitamin A, Vitamin E, Omega-6 fatty acids and linoleic acid. Its acid content promotes the healthy and regulated production of sebum, as well as the promotion of a healthy skin turnover, preventing excess dead skin cells in effect.
Its Vitamin E or Tocopherol content is considered to be its most beneficial ingredient. When used as a topical solution, tocopherol boosts cell production, making it effective in preventing wrinkles and other signs of aging.